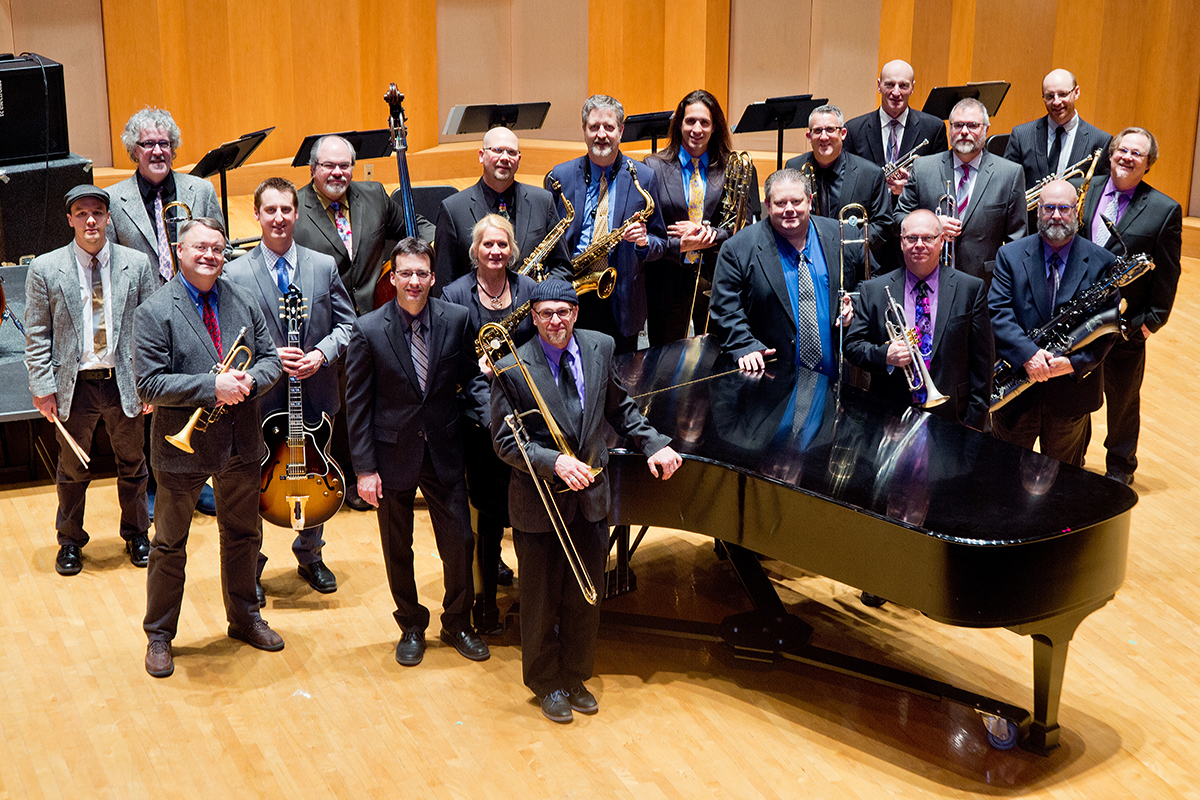 The Big Time Jazz Orchestra calls Duluth, Minnesota home and is comprised of the finest big band jazz musicians in the Northland. This 19-piece ensemble includes collegiate and school instrumental music instructors as well as former military band musicians. BTJO is a 501(c)(3) non-profit and has supported the community through performance and education of the uniquely American art form of jazz since 1990.
Annually, the group performs shared concerts and workshops with local schools and university bands as well as raising funds for area non-profits. Several orchestra members are also composers whose compositions have been performed locally and nationally. With the support and generosity of the Arrowhead Arts Council, the band has produced two CDs with original material and jazz standards.
The ensemble regularly programs selections from such jazz masters as Thad Jones, Woody Herman, Toshiko Akiyoshi, Duke Ellington, Jim McNeely, Bob Brookmeyer, Gordon Goodwin, and Maynard Ferguson. Some of the more notable performances for BTJO have been its selection to play for the MN Music Educators Conventions in 1994 and 2001 and for the 50th-anniversary convention of the American School Band Directors Association (ASBDA) in 2002. In March 2017, BTJO was honored to perform a joint concert with the Duluth Superior Symphony.